About Us
For large gatherings among friends and family, come and dine in Hoit Yim Chinese Restaurant. Located at 152 Station Street in Fairfield, Victoria, the restaurant offers a family banquet meal that's good for 4 or more people. These include prawn crackers, mini spring roll, pork in batter sweet and sour, special combination, beef black bean sauce, large special fried rice, and a small steamed fried rice—all these for less than $50. You also get FREE prawn crackers for a minimum order of $25 and spring roll and crackers if you add $10 more. Visit us here or order food online.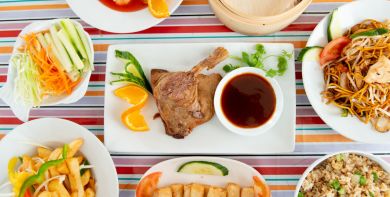 Reviews
Sam
"Awesome dinner thank you"
Dan
"This place is the best. Cheap and cheerful food."
We deliver to
3068 Clifton Hill, 3070 Northcote, 3071 Thornbury, 3078 Alphington, 3078 Fairfield, 3081 Bellfield